Meet the team
Founders
Born and raised in Thessaloniki. Child of the 90s. Music has always been a part of his life with many "ports of call" in different genres per period, like all of us. In a way, these are the choices of his show, during this endless journey called "music". Every day is an opportunity to get better than yesterday, could be the motto that exists above his desk. Owl Radio is engraved on him for good.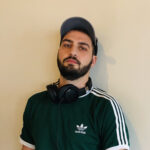 Along with my involvement with OwlRadio, what I enjoy and like to call "work" is my involvement in the academic research of biomechanics. In my free time I enjoy traveling, playing sports, reading, watching movies, and of course listening to music. I particularly enjoy alpine skiing and any activities involving water.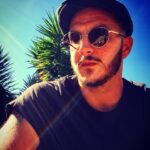 Producers/DJs
Music specialists
A guy born and raised in the Thessaloniki. He has studied Computer Science at the Aristotle University and has been working with music since the age of 16 by producing his own tracks. Music is a way to express his thoughts and feelings, so it is really important for him. In his free time he likes to travel and take photos of things that catch his eye.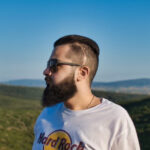 Day dreamer-Night (over) thinker. Born and raised in Athens, Marina has studied "German language & literature" as well as "stage & costume design", but her academic visions have not yet been completed. She has a serious addiction to milk and also music, since it has the power to connect each and every one of us. She thinks that music has to be shared and she can't do any activity, if music isn't heard in the background. That's why she makes playlists at owl radio. 90s blood flows through her veins, but she has a hippie heart, since she hopes that someday, love will conquer the world.