Meet the team
Founders
Born and raised in Thessaloniki. Child of the 90s. Music has always been a part of his life with many "ports of call" in different genres per period, like all of us. In a way, these are the choices of his show, during this endless journey called "music". Every day is an opportunity to get better than yesterday, could be the motto that exists above his desk. Owl Radio is engraved on him for good.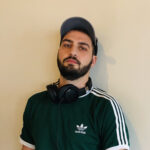 Along with my involvement with OwlRadio, what I enjoy and like to call "work" is my involvement in the academic research of biomechanics. In my free time I enjoy traveling, playing sports, reading, watching movies, and of course listening to music. I particularly enjoy alpine skiing and any activities involving water.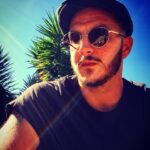 Producers/DJs
Dimi is a 90s kid from Thessaloniki and is currently studying Architecture. She loves painting, vinyls, Italy and gelato and dislikes those who will tell her that it is only for summer. If you see her in the city, she will definitely wear big headphones and listen to one of her favorite indie rock bands or try new beers at local pubs. She loves music and coffee, and now she has the opportunity to combine both by "serving" fresh sounds and cultural news at "black coffee".
Manos is grown up and lives in Athens but he loves Crete and especially Chania where he studied. He believes that none of what you learn is useless, so he knows a lot of useless information. When it comes to music, he likes a lot of gernes, but his favorites are indie / alternative rock and hip-hop. If you know the song he probably does not like it. He tries to spread songs that are not very well known, but they should. If you want to meet him, look at a live concert next to you, he might be there holding a beer, otherwise you will find him in local bars with good music in Athens. Join him every Sunday at 22:00-00:00, for ''doppelgänger''.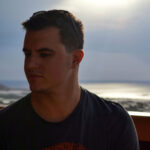 Stella is a '98 girl born in Thessaloniki. She enjoyed her drinks in Komotini while studying law. Her love for music and dance followed her throughout her life and that's the reason why she returned to Thessaloniki in order to complete the show with kickthesun's. She will easily integrate you into their group of three by reading your messages and posing topics and questions for discussion. In short, she is the legal representative of KickTheSun's. TAKE CARE OF YOURSELF.
Kelly is a '99 girl who lives like it's the '80s. She loves to make her hair into afro curls and dance to the most electrifying beats under the dazzling lights of the stage. She started dancing at the age of 2, and that's where her love for music was born. Any kind of music that can make her dance and move her hair is what she adores. This is how the idea for the show with her childhood friends came about, to interact with the world through danceable music.
Thenia is a girl born in '99 in Thessaloniki. She spent some years studying civil engineering in Larissa, but now she's back in her beloved city with her friends, hosting the KickTheSun show on OwlRadio. Her musical taste cannot be easily defined, which will surely attract many listeners to follow her choices. The only promise she makes is unforgettable and fun-filled Fridays filled with discussions.
He loves music and sports, travelling and volunteering. He used to say "If you wanna do something, you'll find a way. If you don't, you'll find an excuse." Today, he just smiles and tries to evolve. He often wishes he had more time in a day so he could catch up with everything, but the truth is that if he did, he'd just fill it up with more stuff to do. In his spare time, he studies Mechanical Engineering.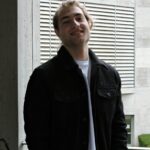 I've never seen the Universe's driving force. Though, i've heard it and i've read it. It's Music and Philosophy. Having the above as the foundational belief of my everyday life, I aim at a different way of interacting and communicating into the capital's urban environment. Join The Funky Monks -every Wednesday at 22.00- and meet me there.
Jim, aka ''Karablack'', is 24 years old and comes from Thessaloniki. He is inquisitive and found Owl radio randomly while scrolling on Instagram, one Friday noon. He liked it, so why not participate in it? Karablack doesn't like speaking in the third person when talking about himself, but he gave it a try this time. Join him every Monday at 22:00- 00:00, for "Rosa Purpura".
She is a 90's child and began broadcasting in 2011. An artistic soul that loves nature, self improvement books and vintage cinema. Rock music is part of her design. "People are strange", everyone is unique, "come as you are" into hers music journey.
This is one is a strange one. This guy is obsessed with everything that he is doing...Basically, a nerd. Bad wordplay and good music is his strongest suit.Not the morning type but coffee and good company makes him one. Join him. Drafts are coming.
Natalie is behind the wheel every Saturday and is always there to pick you up for a mind trip. When she's not on air, she seeks moments of eudaimonia, a term she has invented to describe the moments her mind takes pictures of when she's feeling euphoric. If she could give everyone a piece of advice, it would be to "realize that we are the creators of our reality. we are the only ones driving, determining the paths, so we might as well make it a hell of a ride."
Loud hard music and black IPA beers are my pleasures in life. Moving my everyday life around Athens and other cities is my thing. I am a groupie of local artists and deeds and I support them loudly.
Music specialists
Day dreamer-Night (over) thinker. Born and raised in Athens, Marina has studied "German language & literature" as well as "stage & costume design", but her academic visions have not yet been completed. She has a serious addiction to milk and also music, since it has the power to connect each and every one of us. She thinks that music has to be shared and she can't do any activity, if music isn't heard in the background. That's why she makes playlists at owl radio. 90s blood flows through her veins, but she has a hippie heart, since she hopes that someday, love will conquer the world.